Viki B. Zarkin
Motivational Speaker and Coach
About Viki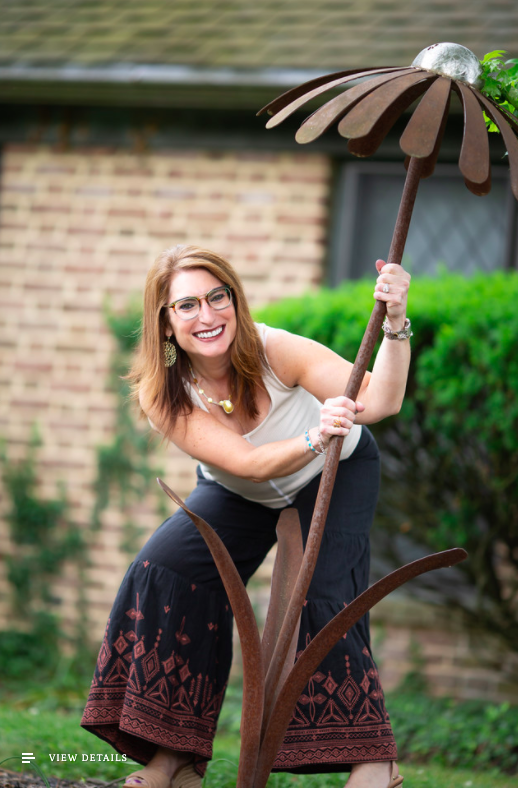 "I'm the luckiest girl around. I just happen to have cancer."
That's been Viki's motto for more than 10 years. And that's been the secret to her living her life with as much joy and gusto as she can fit in a 24-hour day.
Viki was born in Lebanon, Pennsylvania, to parents Diane Griffiths and Jack Bennett and grew up with siblings Jill Bennett-Weiss and Steven Bennett. They are all pretty tight, she says, and she couldn't have made it through without their unwavering support. She graduated from Cedar Crest High School in 1983 and began college at Ithaca College in upstate New York the following fall. She graduated from Ithaca college in 1987 with a Bachelor of Science degree in Communications and Broadcast Journalism. She moved back to the area and managed the Corporate Video Production division for Cable Adnet and met her husband, Jere Zarkin. They married in 1992 and began their life together. Soon Viki began to work with Jere at his dental practice. She ran his front office so he could concentrate on the back. They worked together for almost 18 years before Viki got sick. But they had a lot of fun in between.
In 1999, they had their first child Dell Isaac Zarkin. And a short 3 years later in 2002, they had their second child, a girl, Isabella Jolie Zarkin. The children, the dental practice, and family kept them very busy until Viki was diagnosed with cancer officially on January 5, 2010. Then their world turned upside down.
My Story
When I was diagnosed with breast cancer, I experienced so many different emotions in such a short period of time that I thought my head might just blow right off my neck. That was a really difficult time. First of all, my mom, Jere and me were not prepared at all for the news we were given. When we were shuttled into the oncologist's office for the first time, we were there to find out how to proceed with treatment after having a laundry list of testing. When the doctor came in and started speaking to us, he was saying how he had consulted with all of his colleagues at the hospital and they all had come to the conclusion: There was nothing that they could do for me. He was very sorry. I should go home and get my affairs in order.
Now you should know, the Viki that walked into that office that day, well, she doesn't exist anymore. She died that day in that office, and I emerged. A new me walked out of that office, and old me is gone. I don't even miss that Viki. She was boring. What I did next (as the new Viki) was quite remarkably crazy. I lunged across the room at him and grabbed him by the neck (well, more like the shirt collar) and pulled him in really close so we were eye to eye. I needed him to see me as a real person, not like the robot he thought he was talking to. I screeched, "YOU DIDN'T CONSULT ME. YOU DIDN'T ASK WHAT I WANTED. I AM GOING TO BE THE ONE. I AM GOING TO MAKE IT. I AM A MOM.
Then I just let go of him and quickly backed up, astonished at what I had just done. The room was really quiet, and it seemed like an eternity, but was probably only a few minutes before I heard him speak. He looks up at me and says, "OK, how about we start first with chemo and see how that works?" He pauses and then says, "If that's ok with you?" I gulped. "Yes that would be fine," I remember myself saying.
Now you must understand, he could have done a number of things. He could have thrown the crazy lady out of his office. Let's face it, there were a lot more cases he could have spent his budget on, cases with much better odds, but he took a chance on me and that's how my crazy story began. But if you think lunging across a room and grabbing a doctor is the nuttiest thing I did during my journey, well, you are definitely mistaken.